Stress and Health
The link between stress and health is well established, and on this page we provide you with helpful articles related to this complex topic.
The information below will help you learn more about some important subjects involving the accumulation of stress in the body and how that can adversely impact your health.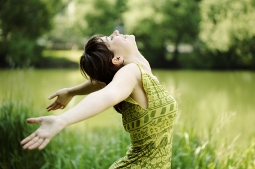 Today, it is clear that there are powerful links between stress and the immune system.
In fact, the imbalance created by being chronically stressed, depressed, anxious, pessimistic, irritated, or critical actually doubles one's chances of developing a major disease!
Stress can be a nightmare for those who have difficulty getting a good night's rest. Each of us is different and must learn to understand our own natural cycles and needs for sleep. We'd like to offer some strategies for combating stress related insomnia and getting the balancing benefits of sleep.
Food choices are deeply linked to many of the mindless habits in our lives. Because the food you eat has very powerful biochemical consequences in your body, there are strong links between diet and stress.